Having a stable building for your horses can make caring for your horses much easier. You can include a wide range of spaces designed for uses such as overnight stabling, storing all your gear & feed, wash down areas, float parking or storage, foaling stalls and grooming.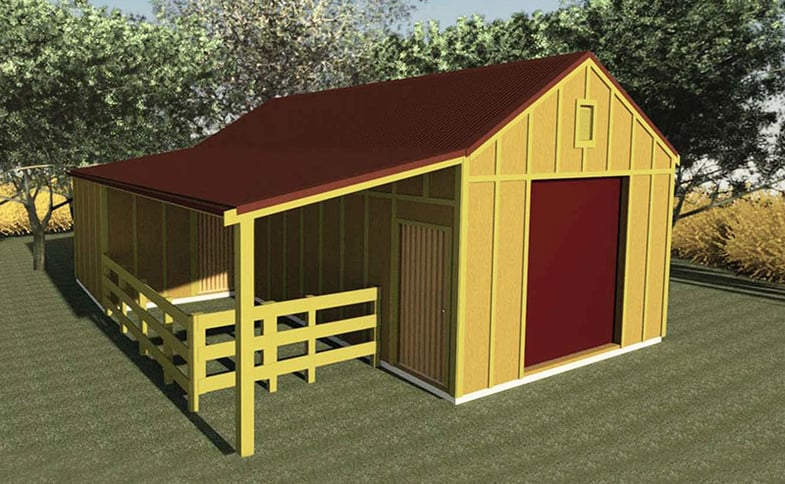 GET A FREE COPY OF OUR CATALOGUE
What size do you want your horse stable to be?
Consider the size of your stable; how many horses do you intend to stable? How big do you want the stalls to be for each horse. Outpost Stall sizes can be customised to suit your requirements. The most popular stall sizes are 3.5m x 3.5m or 3.5m x 4.2m. These sizes allow plenty of space for your horses to move around and also for you to safely move around in the stall with your horse.
How much storage do you need?
Will you want to store hay and other feed in your stable? It's a great idea to have a lockable tack room to store all your expensive equipment. Keeping it in your stable building will be handy for when you want to use it as well.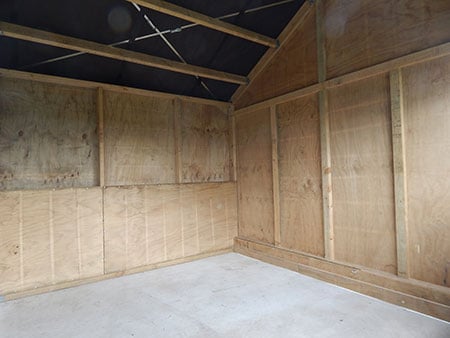 What flooring do you want to have in your horse stalls?
When building a new stable or stalls for horses, what they will be standing on is a very important consideration. 
Horses that are kept in have to stand still on whatever is on their stall floor for long periods of time, which can be hard on their legs. For this reason, from a leg health perspective, flooring needs to be chosen carefully. 
Some options for stable flooring are: soil, clay, sand, concrete, crusher dust, gravel, asphalt, or rubber mats. For more information on stable flooring see our blog Choose The Right Floor For Your Horse Stable
What features & fittings do you want inside your horse stable?
Do you want timber gates and rails or metal framed stall walls and gates? Anti-weave gates are sometimes used in stables to help prevent horses from repeatedly swinging its head and neck from side to side.
Stall kickboards are very important for the safety of your horses and also for ensuring your stable doesn't get damaged by horses repeatedly kicking stall walls.
Lighting and windows are important to consider. Outpost Stables feature a panel of clear Top Glass roofing over each stall and in tack shed areas to let natural light in. Windows are worth considering for large stables to help with light & ventilation especially in walkways and areas where you might be grooming your horses that you need good light in.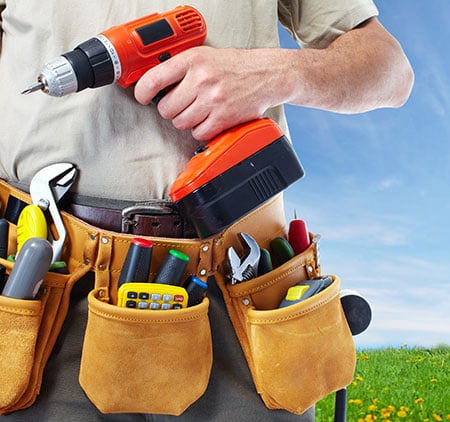 Select the best builder for building your horse stable
Once you've designed your stable or chosen the design you want from a kitset supplier then you need to choose a builder. It pays to be careful about who you choose to make sure that you get the result you want.
Carpentry and construction experience doesn't necessarily equal "horse sense". You wouldn't ask a brain surgeon to perform a root canal would you? Similarly, you may know someone who's an excellent carpenter but that doesn't mean they're familiar with the needs of horses or building a stable. If you've chosen a kitset stable from Outpost Buildings then they can help you to select a good builder. The comprehensive building plans that come with the kitset will help to avoid problems with your builder.
Consider where your builder is based and how much they will need to travel to get to your site. Long travel distances will almost definitely increase the cost of the build because your builder needs to pay for the extra time & fuel he's spending on getting to you. Kitset buildings that come with all the parts required for your stable will save you money on travel time. Your builder will have all the parts they need without any extra trips to the timber yard or hardware store picking up parts & supplies.
Service counts! Building a horse stable is a significant investment of time & money. While you certainly want to get the best stable for your money it is also important to choose a builder that offers you good service; are they easy to communicate with, do they reply to your calls, when can they fit your job into their schedule, will they help with council consents. Make sure you feel comfortable with the builder you choose.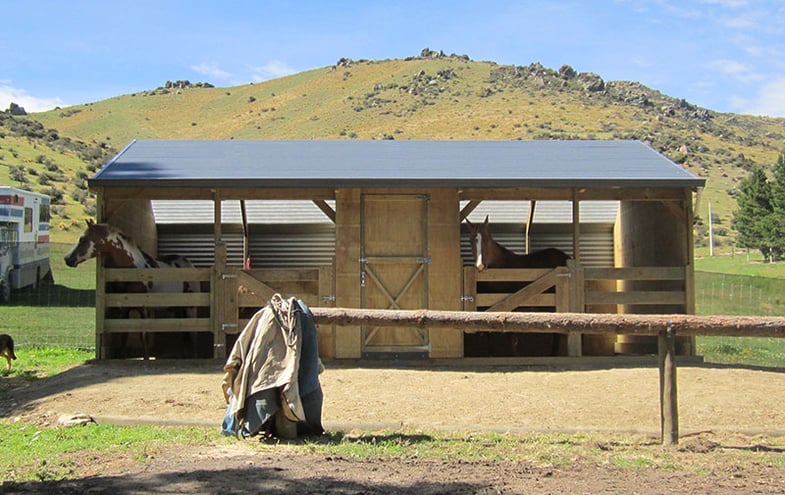 Pictured here is a Homestead stable with centre Tack shed from Outpost Buildings. This design includes two separate horse stalls and a tack shed in the middle. Click here for more information on this design >>
Positioning & Logistics
Make sure you pick the best spot! When considering where to position your new stable think about where it will be easiest for you to access, is it close to your paddocks so you can easily get your horses in and out of the stable?
Consider trees and other landscape features that can provide shelter or shade and wind breaks. You'll probably want to choose a flat site or you'll need to excavate the area to create a flat building site. Trees may also need to be removed if they're in the way. Make sure your chosen site is well drained – high and dry will mean fewer problems with mud and potential flooding.
Water & electrical sources. Do you want to have electricity in your stable for lighting? It's definitely worth having a water source at your stable for wash down and cleaning. You may need a plumber and electrician to run new pipes or cables for water & electricity if required. You'll save money if there is already a water/electricity sources nearby your chosen stable site.
Access to the road – make it easy to come and go with your horse float and other vehicles. Allow space for parking near to your stable so you can easily load feed and equipment into your stable when required.
Check out our great range of Custom Horse Stables - we can customise our designs to suit your requirements. Our designs are modular and can be extended easily! 
For more information on the Custom Stable pictured above click here
The stable pictured above was custom designed by Outpost Buildings. It has 2 large fully enclosed horse stalls with barn style doors and a tack shed with double doors.