We love hearing from our customers and what they've done with their Outpost buildings. For our latest blog, we spoke to Loreen from Auckland about her experience with Outpost Buildings. Here's what she had to say…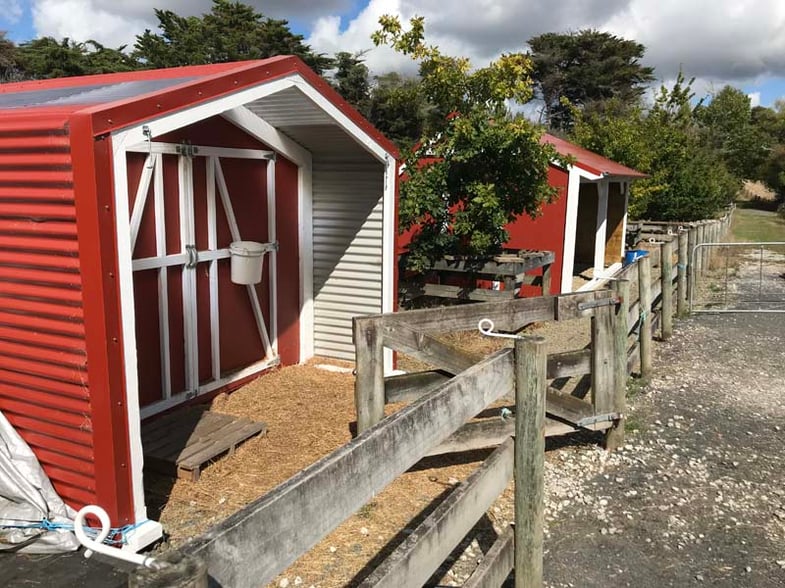 "We came across Outpost Buildings a couple of years ago at Fieldays and Greg was so incredibly helpful; not just about selling Outpost products, but really understanding our needs and helping us to work through which of the Outpost buildings were best suited for our site and our needs. He really put us, the customer, first and foremost so our decision to go with Outpost was very easy. 
Ordering was very easy since Greg came by personally to discuss our requirements. And then, once we decided, he sent through an invoice to get the process started and it all felt seamless.
We choose the designs that best suited our needs and we love the fact that the buildings are very versatile and can fit anywhere. With the horse shelter, we were particularly concerned about the wind, as we live in a high wind area. We found Stop Digging ground screws and discussed this with Greg. He was very helpful and knowledgeable about the technical specifications of the building and how using the ground screws would solve our problem." said Loreen.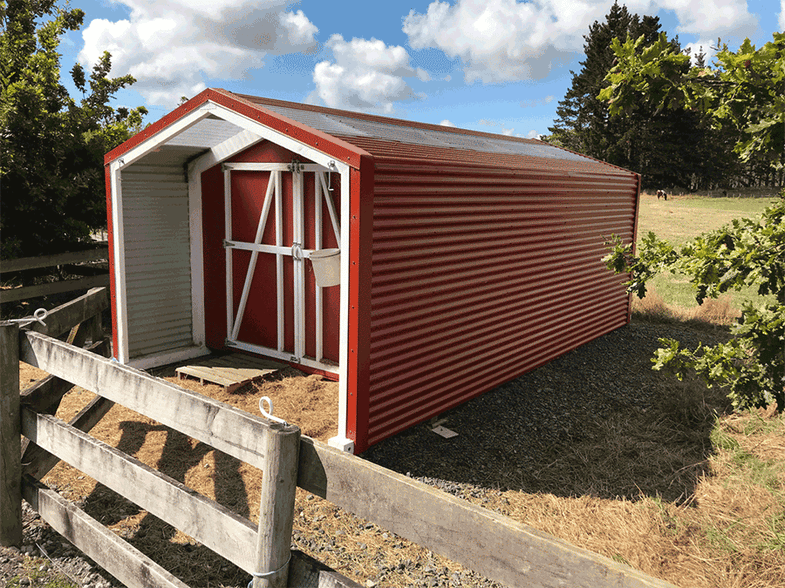 GET A FREE COPY OF OUR CATALOGUE
Loreen choose 3 different Outpost Buildings that suited her requirements. Above is some photos of her Borderland Shed that she uses for storing hay and equipment for her horses. The Borderland Shed is a very strong and relocatable design.
Click here to find out more about the Borderland Shed >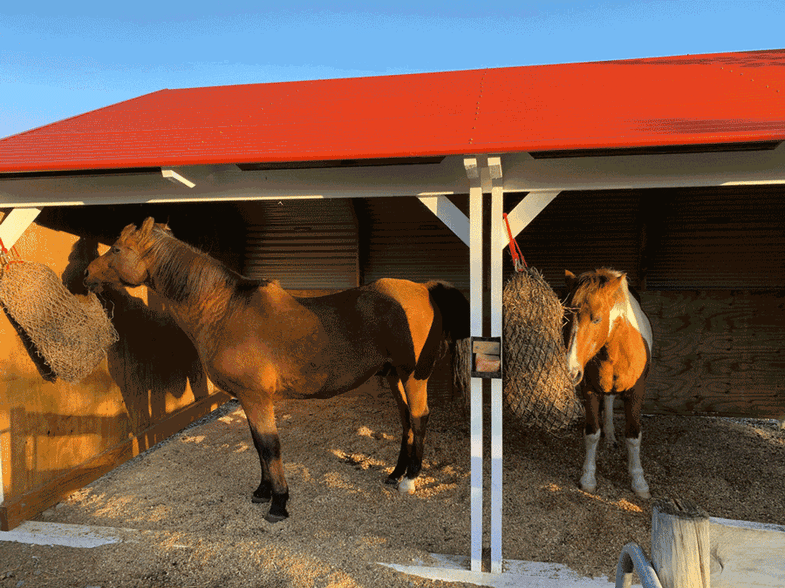 Pictured above is Loreen's Horse Shelter with her happy horses munching on some hay. Click here to see more info on this Horse Shelter
"We are very delighted in terms of the buildings' suitability and functionality and I think the results speak for themselves! We have bought several as a result, to which we have given a matching paint job. 
Our experiences with Outpost have been great. The buildings are the right size for the right purpose and are of high quality at a reasonable price. They have really thought through the needs of a working farm and have many options to choose from.
In addition, it is so refreshing to have such great professional and friendly service. It's not just about a sale to Greg and the team at Outpost but an honest desire to help us choose the right product." said Loreen.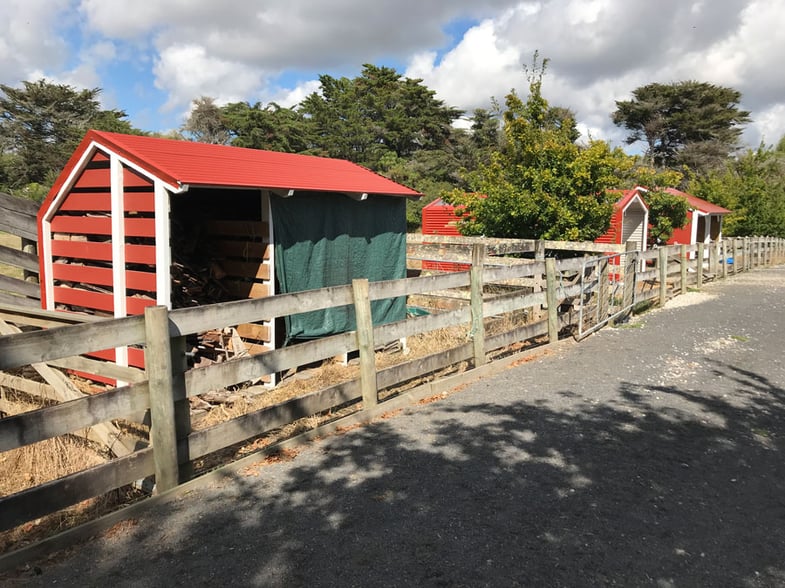 The shed in the photo above is the BY303WD wood shed that features a timber slat exterior wall and flooring that provides good ventilation and helps to dry your firewood faster. Loreen has added an internal timber slat wall to separate her wood from other equipment she stores in the shed.