Do you want an extra room to use for your hobbies, crafts, art, or work? A space away from the kids, away from the noise of the house and somewhere you can concentrate on work and leave your work in progress or new creations lying on the table without fear of them being moved by other people. If you don't have a spare room in your house, then you could get a new stand-alone building that you can fit into a nice spot in your backyard.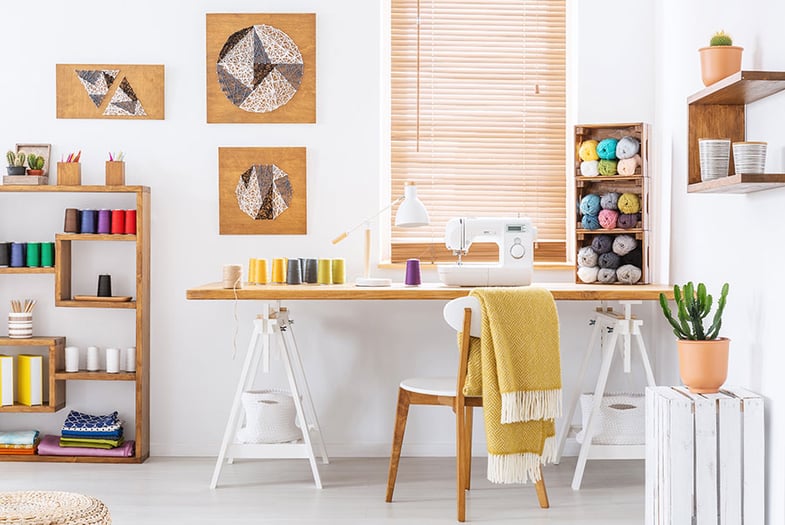 What size should your hobby room to be?
The size of your hobby room will depend on what you plan to use it for, the space you have available and the budget you have available to build it if it is a new room you are building.
Have a think about what you want to fit inside your hobby room and then measure up the furniture you're planning to put in it. You can use a piece of squared paper and draw on it some possible layout options. Some common sizes for hobby rooms are 2.5m x 3m, 3m x 3m, 3m x 4m or 3m x 5m. Outpost have a range of cabin and studio kitset buildings that are ideal for hobby rooms or sleepouts.
Sometimes a hobby room will be built for dual purpose, so it's for your hobby but also a spare room for extra guests. If this is the case, then it's a good idea to consider how much room the bed will take up and look at storage options that you can keep your hobby projects in without them getting in the way of guests. Below is an example of a plan for furniture layout in a hobby room that is 4.8m x 3.5m with a deck on one end. For more information on this building click here to see our Summerhouse kitsets >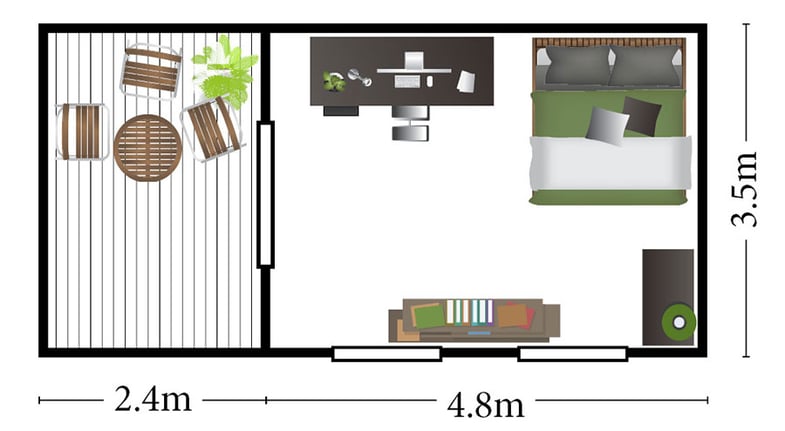 Do you need to get a building consent for your hobby room? 
The NZ government made changes in 2020 to the laws for what buildings need a building consent. In the past you had to get a building consent for most buildings over 10sqm. The new rules mean you can now build a shed or sleepout up to the 30sqm size without the expense of a permit but read on to make sure your project fits within the new building consent rules.
GET A FREE COPY OF OUR CATALOGUE
Hobby Room storage and workspace
Multiple surfaces and plenty of storage make for an ideal hobby room. Think about what you want to use your hobby room for and what kind of storage will work best for you.
If your hobby room is for crafts then shelves, cubbies and drawers keep a busy craft station organized. Setting up areas specifically dedicated to crafts allow unfinished projects to remain undisturbed (and out of sight from guests).
If your hobby room is for sewing, then there are lots of great sewing desks you can buy that have storage designed specifically for your sewing machine, reels of cotton and drawers for fabric and other equipment. Below is an example of a sewing cabinet and table.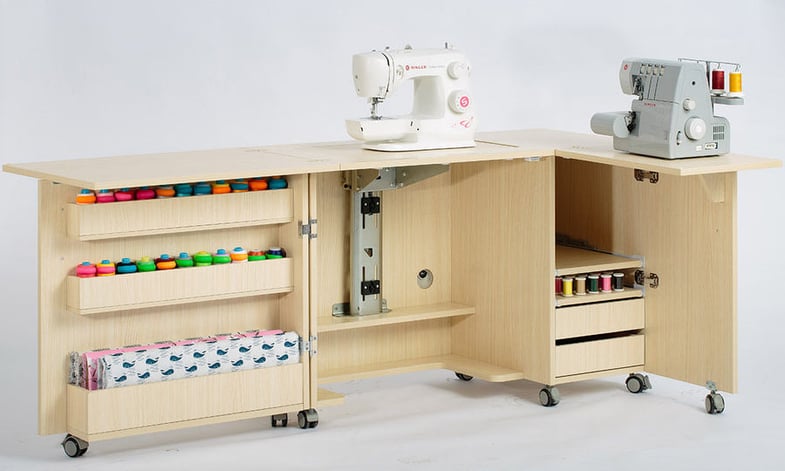 If your hobby room is for arts and crafts, then it is important to consider proper ventilation and lighting. Any place where paints or glues will be used should have windows which you can open to let the smells and fumes out.
The windows should be positioned to provide good lighting to the room. Think about where your art-and-crafts room will be located and what walls will be best for windows. We recommend at least 2 windows, so you have light coming in from 2 directions. You'll probably still want overhead lighting fixtures and, most likely, a desk light so you can see the small details in your arts or crafts project.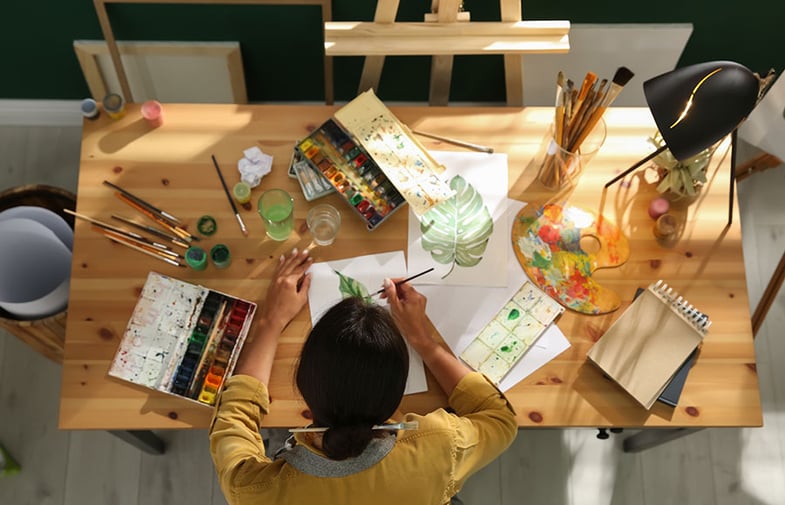 Can you convert a shed into a hobby room?
With a few alterations to a standard shed kitset you can build your own customised hobby room or office for a great price. Doing this could save you thousands of dollars when compared to buying a kitset or prebuilt cabin. If you're going to give a kitset shed conversion a go, we recommend that you make sure your kitset shed comes with a floor and that you choose one with good strong timber framing this will make adding windows and other alterations easier.  Here's some of the things you'll need to do to convert your kitset shed:
Add your own interior lining and insulation. We recommend using interior plywood as an affordable option for this. It can be easily attached to your kitset shed's timber framing.
Add your own windows and glass doors to let more light in. Choose the doors and windows you want to use. You could look around for some second-hand doors and windows to use if you're on a budget.
Want lights and power? A qualified electrician will easily add the necessary wiring to your building before you complete the interior lining. If you want your new building to be relocatable you can get it wired up similar to how a caravan is – so you can plug it in or unplug it as required.
The image below is a hobby room made from an Outpost Upland Shed kitset. The customer added their own front door and windows.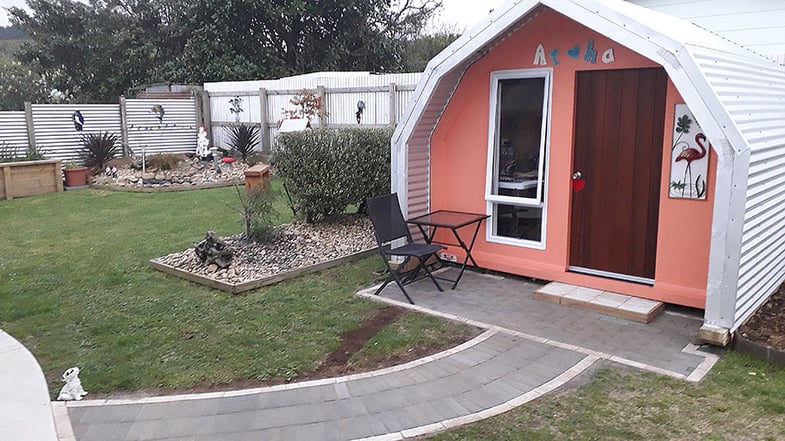 Here's some of our kitsets that make great hobby rooms!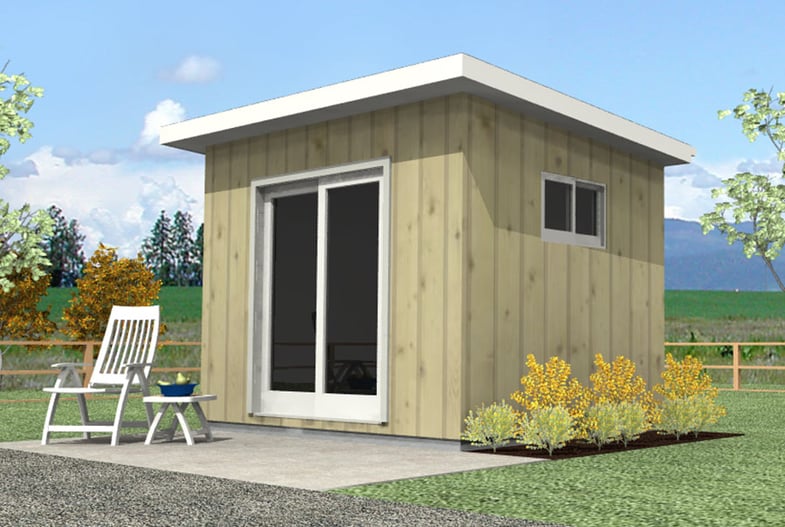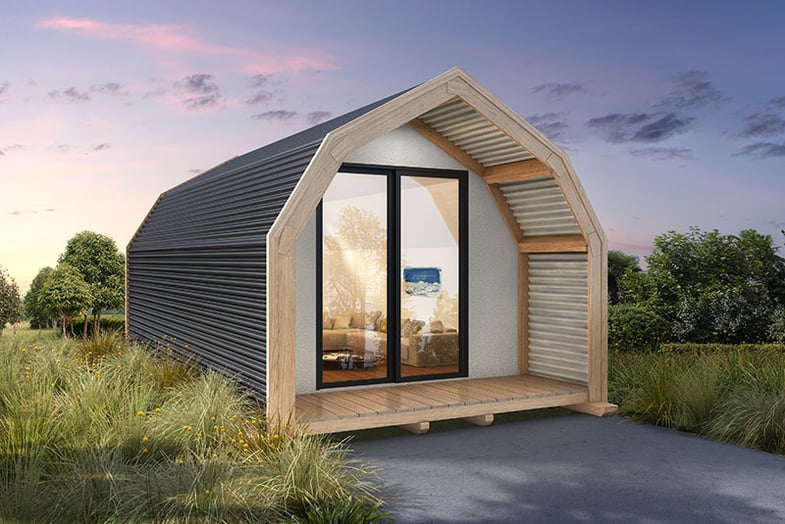 Outpost Cabins & Studios are built tough and designed to exceed NZ building code. Great for hobbies rooms, sleepouts and hobby rooms. All Outpost Cabins are relocatable and super strong so that they can be lifted by a hiab truck onto site if required.