Do garden sheds need a floor? Do garden sheds need foundations? Do sheds come with floors? 
These are all pretty common questions that people ask  when planning a new garden shed. The simple answer is, not always!
Everyone's garden shed needs and set-ups are different so it really depends on the type of shed you're looking to build, what you want to store and where you're planning to put it. One of the most import things to consider is that your garden shed will need a level and stable foundation. This will help ensure its longevity regardless of whether the floor is concrete, wood, gravel, piles, skids or directly on the ground.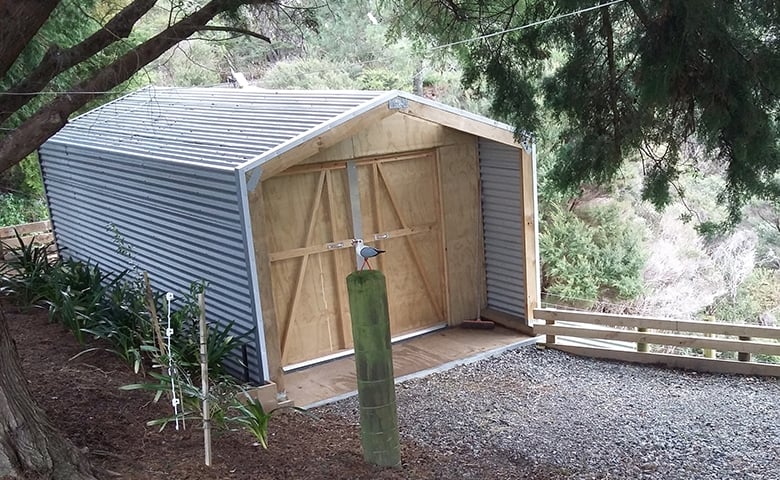 Pictured above is the Borderland Garden Shed. The customer has made a gravel foundation and chosen to add the plywood floor kit. For more info on this garden shed click here
GET A FREE COPY OF OUR CATALOGUE
Skid mounted garden sheds are relocatable!
Having a shed that's based on skids gives you lots of options for your building site, shed positioning and shed flooring. You can place a skid mounted shed directly on any level ground. If your only planning to store things like lawn mowers and bikes then you don't need to add a floor if you don't want to. If you want to store equipment that needs to stay dry and keep rodents out then we suggest you add a floor to your shed. 
A concrete floor is a popular option for a shed that has a permanent position and you don't intend on ever moving it. This is because once you lay a concrete pad it's very hard to remove! 
If you're not sure exactly where to put your shed then you can try out a few different spots on your property to see what works best. Outpost's sheds and shelters are skid mounted which makes them very easy to relocate. They can easily be dragged over flat ground with a 4x4 vehicle and tow rope.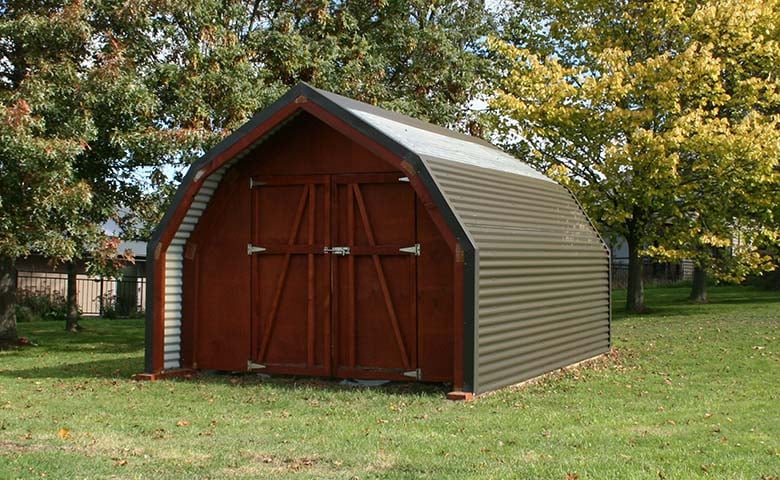 Pictured above is the Upland Garden Shed. This design is skid mounted and easy to relocate. It can be dragged short distances for repositioning or moved by hiab truck to a new property. Click here for more info on this shed
Why are Garden Shed foundations important?
It's important to get the foundation right so your shed lasts longer and does the job you intend it to which is presumably protecting whatever you're storing inside. Bad foundations could lead to issues like flooding if water gets in but has nowhere to run off, or ground movement which may cause your doors to not open/close properly. Whatever the use for your shed, make sure it has a flat and level foundation, good drainage and ventilation.
Outpost Garden sheds are a bit more forgiving when it comes to shed foundations. They are designed to be relocatable so they are stronger than many other garden sheds on the market. The flooring in Outpost Sheds is fixed on top of the skid base so its' about 100mm up from ground level. This helps if you're worried about drainage on your site, water can run underneath the shed while all your garden equipment stays high and dry!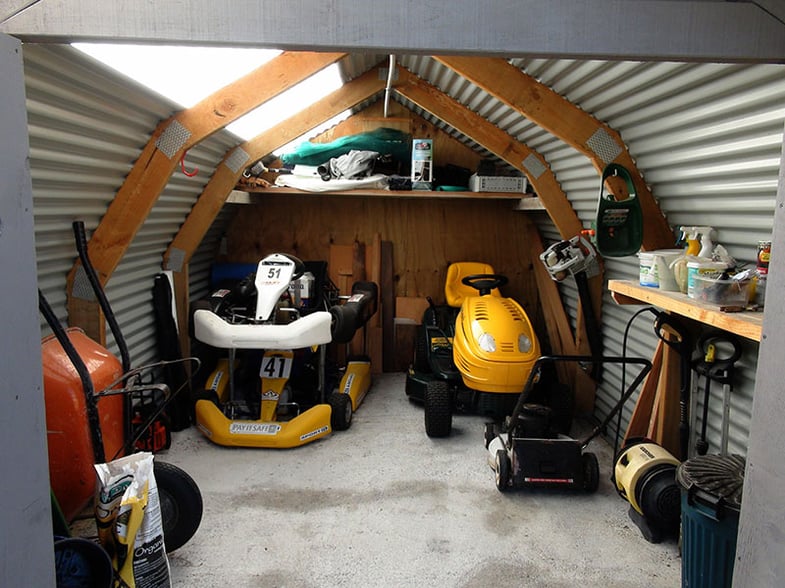 What type of shed foundation should I use?
A concrete pad is certainly one of the more robust and durable types of flooring for a shed and is great particularly if your shed is on the larger size but something this heavy duty isn't always necessary. Also, bear in mind that a concrete pad is the most permanent style and can't be relocated with the shed if you decide to move it down the track. It also might not be an option if you're renting a property.
You could also consider gravel which aids with drainage or sit your shed up on piles, again both good options if you make sure it's perfectly level. We have also had some customers use Stop Digging which is a ground screw designed to anchor both large and small buildings.
Do I need a floor in my garden shed?
If you have your flat, level foundation sorted and good drainage, then you don't have to have a shed floor. If you only plan to store things like a ride on mower or motorbikes and garden tools then a concrete, gravel or even just flat dry patch of ground will be a fine foundation for your garden shed.
A wooden floor is a good option to offer some elevation off the ground and is still durable and strong. We recommend using a wooden floor if you plan on storing household items, boxes and electronics etc. Wooden shed flooring can make your garden shed easier to move if you need to.
Some Outpost Garden Sheds come with floors and some have an optional floor upgrade. Outpost Tool Sheds come with ply flooring which creates a solid surface to sit things like tools and boxes on while other designs like the Upland Garden Sheds come without flooring but the ability to add a floor kit if you want to.
Outpost's Wood Sheds are a great design that come with timber slat flooring that keeps your firewood elevated, well ventilated & dry. The Garden shed pictured below is designed for firewood storage as well as garden tool storage. The tool shed side has strong plywood flooring and the wood shed side has timber slat flooring for more ventilation to help dry your firewood faster. Click here for more information on the Backyard Wood & Tool Shed pictured below.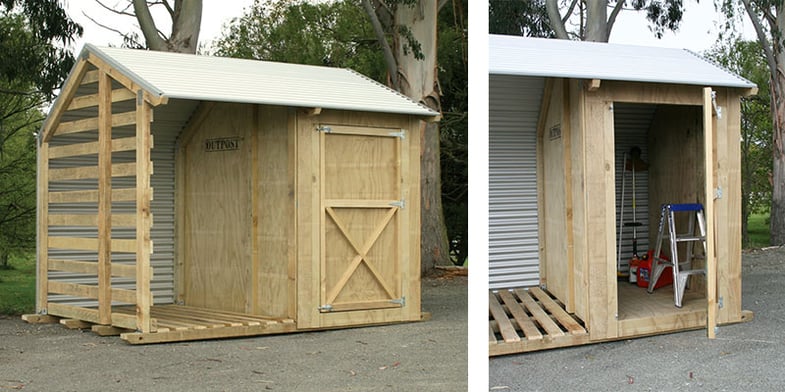 If you do decide to add a floor to your shed, choosing the floor kit that is designed to match the shed is the best option as you know it will be the best fit. Like the shed kitset, it will come pre-cut and ready to assemble with clear instructions.