We love hearing from our customers and what they've done with their Outpost buildings. For our latest blog, we spoke to Simon about his Outpost Chicken Coop.
Simon ordered a 3 Bay Hen House from us late last year and he assembled it in December. To help feed his hens he planted out his fenced enclosure with some nutritious chicken greens. He waited until the chicken greens were ready to be eaten before he got his new hens.
"Hello Outpost Team,
Our Hen house is now assembled and oiled in enclosure that's sown with chicken greens from Kings Seeds. 
I'm very happy with your product.  Great design, and I enjoyed putting it together.  Instructions were pretty clear.  Very happy I bought your product, and I'm sure its inhabitants are too.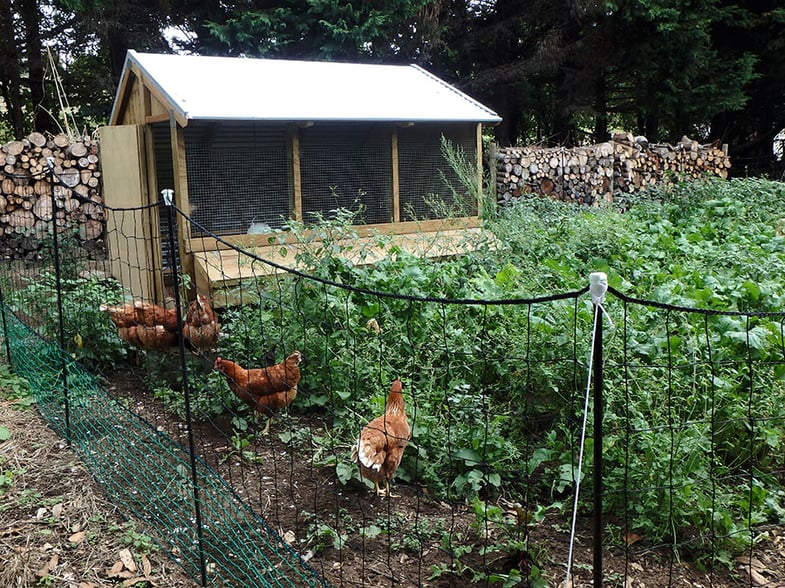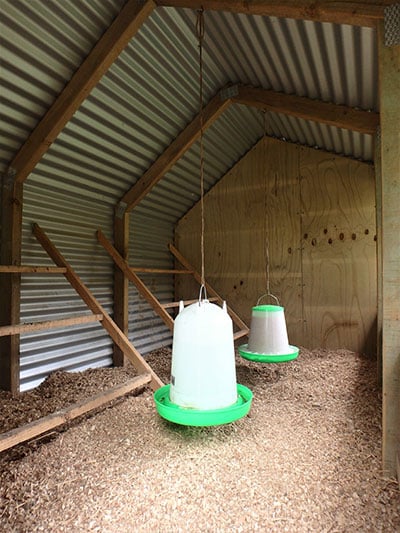 I'd seen a few Outpost buildings around, liked the look of them, and some farming friends of mine have several Outpost products including a calf pen and a henhouse. 
I looked at lots of hen houses online, and the Outpost ones just looked as though a good deal of thought had been put into their design. 
I'm a designer by training myself, and you can tell when something's been well thought through. 
Also, robustness and durability are critical factors, and some of the other products available just don't look to me as though they're likely to last very long.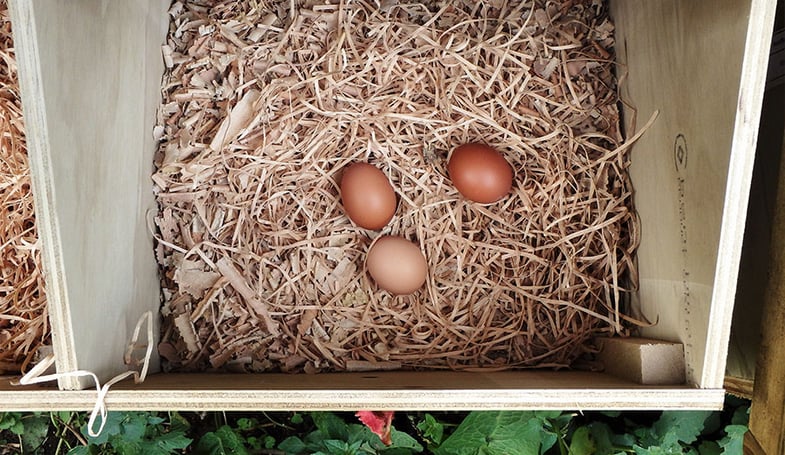 My favourite part of the hen house?  Ha!  The nest boxes, because it's always such a pleasure collecting the eggs every day.  But design-wise I really like the corrugated iron back and roof that folds so neatly right over the entire structure. 
We have six new Hyline pullets that are laying us six beautiful fresh brown eggs almost every day of the week.  They're very happy girls!
Kia Ora
Simon Smale"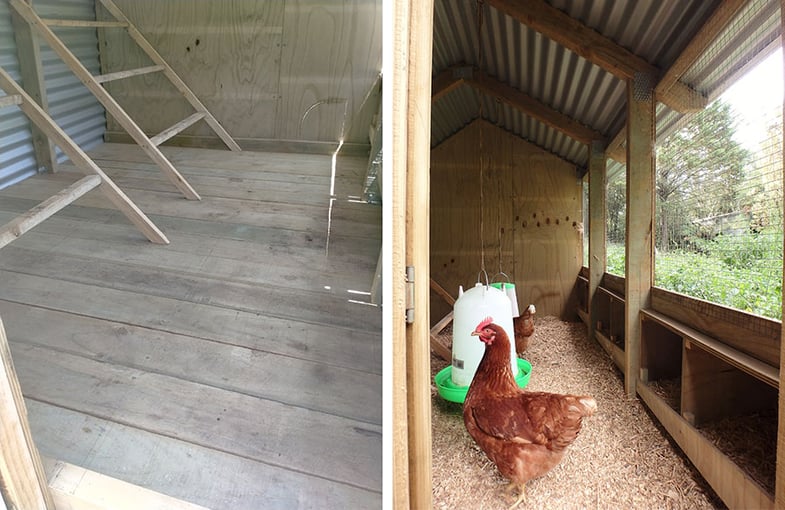 Simon chose to get the Timber Floor Upgrade with his 3 Bay Hen House (shown above). The floor is made with strong timber slats that keep your hens up off the ground and help to keep the hen house free of rodents when the doors are all shut.
Simon has got a layer of wood chip over the floor that he can clean out once it gets dirty. Outpost Hen Houses have good walk in access inside the hen house for cleaning with a person height door. The ladder style perches are also removeable so you can easily sweep out the hen house when required.
There is a pellet feeder and water font hanging from the roof framing inside the hen house. Hanging them like this helps to keep the water & food clean and miminises waste as the hens don't stand in it or bump it over. To do this you can simply screw a steel hook into the strong timber framing on an Outpost Hen House.