We love hearing from our customers and what they've done with their Outpost buildings. For our latest blog, we spoke to a family from down South to find out about their experiences putting together an Outpost Hen House and Calf Shelter. Here's what she had to say…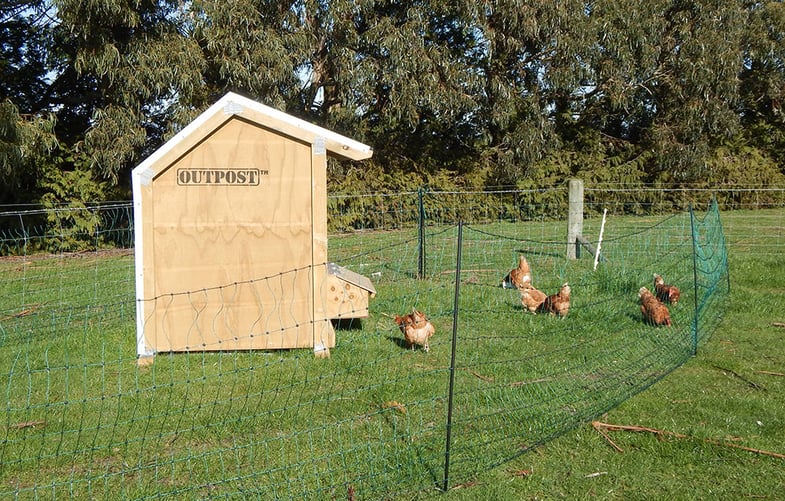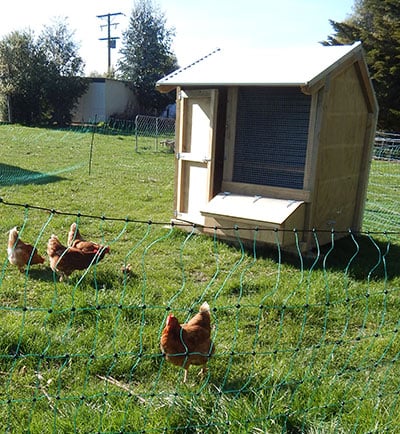 "We bought an Outpost Hen House about 5 years ago. We choose it because we didn't want a small flimsy thing that wasn't going to last a decent amount of years. We also wanted to be able to move the Hen House to a new property since we were living on a farm that my husband was working on at the time. 
The Hen House was pretty easy to assemble, I did most of it myself with a bit of help from my husband. The hardest bit for me was putting the roof flashings on, because you have to drill the screws through a few layers of the steel and into the timber framing. In the end I drilled pilot holes through the steel before putting the screws in and that worked really well. 
We had 6 Brown Shaver hens living in it and they had plenty of room. Our Outpost Hen House has been moved to 3 properties since we bought it so we're really glad we decided to go for a hen house that is so strong and easy to move. We also move it around our paddock regularly so that our hens have fresh ground every few weeks."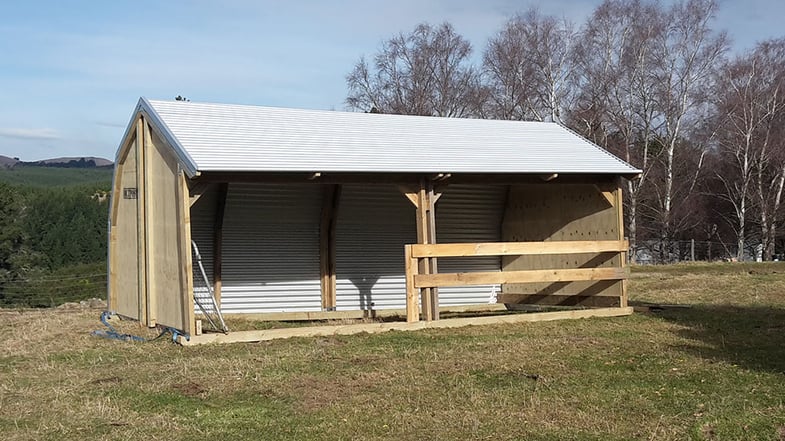 Upland Calf Shelter
"Last year we got a Outpost Calf Shelter, the Upland 5.8m side opening design. We've been rearing calves for the last couple of years and had been only relying on trees for shelter until now. It's great having the Outpost Calf Shelter and it definitely helped our wee calves get through the cold & wet weather we had last spring. I put a couple of timber rails across one side of the opening on the shelter and had a gate on the other side so I could shut calves in there if I wanted to. The timber rails were also great for hanging our calf feeder on."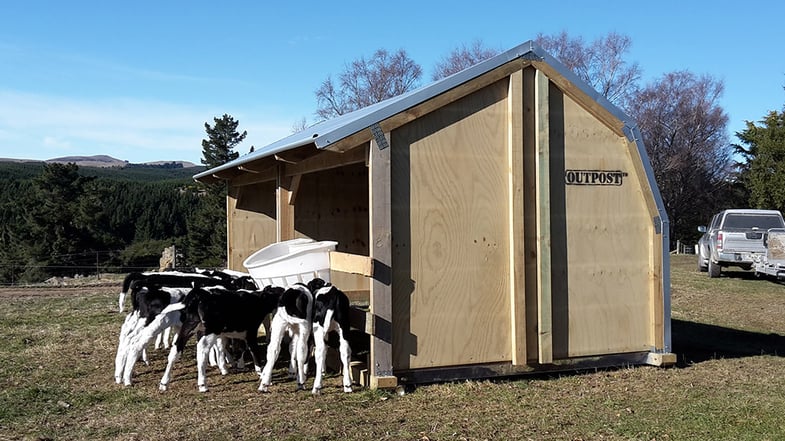 "My husband and his Dad put most of it together over a weekend. We had to finish off the roofing and flashings the following weekend. I helped out by reading the instructions and handing him tools etc. Some of the parts were pretty heavy and long (6m long almost!) so you really need at least 2 reasonably strong people to get some of the parts in place."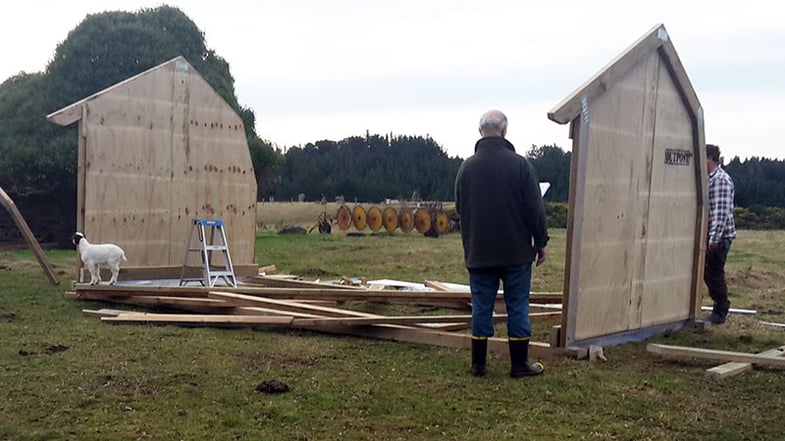 "We had 12 calves using the shelter to start with until they were all well trained to drink milk from the feeders. Then we had 30 calves in a paddock with the Outpost Calf Shelter. We moved it a couple of times to give them fresh grass inside, I think next year we'll get some wood chips to put inside it to save having to move it so often. It moved pretty easily, we just lifted one end with the tractor and dragged it across flat ground. It's a pretty big building to be moving like this so I think in future we'll lift it right up off the ground to move it if we need to."
"I would definitely recommend Outpost Buildings to anyone wanting a nice strong hen house or livestock shelter."